Dr Mary Helen Hensley, is an American metaphysical healer originally from Martinsville, Virginia. She is a motivational speaker based in Athlone, Ireland for the past fourteen years and is a bestselling author with us with all of her books gone to reprint. Mary Helen has published three books with us in her Hub Trilogy titled 'Promised', 'Circles of Light' and 'The Land Beyond The River'. All are available as separate ebooks from Amazon and recently we combined the three books into one large evolume called, unsurprisingly, 'The Promised Trilogy'. Mary Helen has just published her fourth book with us called 'The Pocket Coach' which was launched in Martinsville, Virgina, USA in early May 2013. check out www.maryhensley.net for more details.
Christine Moran, a psychotherapist based in the midlands in Ireland and Director of the International College for Personal and Professional Development in Athlone, Co. Westmeath, has published a book of spiritual affirmations with us called Dear Precious Being. The book is beautifully presented with bespoke black and white photography.
Dr. Lew Graham, an American shaman based in the beautiful state of Hawaii, has published Gnosis: The Story of How We Begin To Remember with us. Lew Graham was trained first as a scientist and later as a shaman in Huna and Native American magic. His books fuse science and spirituality into a seamless chronological narrative that blends scientific findings with select Gnostic lore—a dispersed body of esoteric knowledge that is mostly unknown to researchers and scholars. The result casts astonishing, new light on the ancient Lost Civilisation. Lew's research process and fusion of findings are both described in his series of books entitled GNOSIS for 2012 Onward (Volumes I-III), now in a newly updated 3rd Edition. They are available in both ebook from Amazon and softcopy formats. Bearnairdin Ni Goibniu, a bio energy healer based in Ballinasloe, County Galway, Ireland has published Love in the Quantum Space of Time: The Legacy of a Soul Mate with us and has now gone on to complete her Doctorate.
Glori Wolfe, a retired school teacher from the United States, has published a trilogy of ebooks with us featuring the central character of Moon Dancing in A Divine Fairy's Tale 1, 2 and 3. All are available in ebook format from Amazon.
Ivan Morris has published several books already on golf themes including Only Golf Spoken Here and The Dooonbeg Ghosts and has recently come to Book Hub Publishing. Awarded the Golf Nut of the Year title by the Golf Nut Society of America in 2002, Limerick man, Ivan Morris, is the quintessential, avid golfer. Morris is a golfer's golfer who knows the game intimately. His latest, and fourth, book Life as a Way of Golf published with Book Hub Publishing is a typically shrewd and witty commentary on not only the current state of the game but how to effectively play it. The author notes, "The older I get the better I used to be. I wanted to write this book for posterity and pass on what it took me 50-years to learn before I forget it all. I am never ashamed of my all-consuming, lifelong search for a revelation that would bring me golfing perfection. Such enthusiasms are the spice of life but they are ill conceived". Pat Ruddy, owner of The European Club in Ireland and a lifetime golf journalist sums up, "Ivan Morris (always) provides great entertainment filled with lovely knowledge filled interludes. Even I, having read something like 3000 golf books, come away with interesting bits that are new to me. Nobody does golf better." Morris has learnt many useful, golfing secrets on the fairways and greens of his golf nuttiness that should be of inestimable value to wannabees. Along the way, he'll also make you laugh! Check out all his starred reviews on Amazon.
Austin Berry, the former Mayor of Athlone, published his autobiography with the evocative title 'Stepping Back In Time' in May 2012. Eight decades living in the rural and urban midlands, encompassing many years in the army, award-winning music playing and a career in politics, is now documented in 'Stepping Back in Time'. The book is the culmination of Austin Berry's life to date, and while he has been continuously resident in Athlone since 1965, the Offaly native first came to Athlone town in 1948 to join the Construction Corp in Custume Barracks. His book is available from us in softcopy format and is also now available as an ebook on Amazon.
"Time to be Me", by Máire-Rós O'Rahilly Why did you write this book? I hope that sharing my story will inspire others as it is a story of growing awareness and full of personal anecdotes that may be helpful to others. I intend to show that there are some things I have learnt which are vital not only for physical and mental health but especially for spiritual growth. I hope everyone understands that it's particularly important to keep going even when it's tough (this too will pass), that reaching out for help is not shameful, that being vulnerable is a strength not a weakness. What surprised you the most as you researched or wrote it? As I share the impressions and perceptions that make up my story, paradoxically it feels like this process is assisting me to let it go. Through writing, I came to see many patterns, especially those of fear and anxiety that have been part of my life and I have come to know that self-understanding is exactly that. It cannot be taught by anyone else. What do you think will surprise readers the most? I am not sure. I hope that each individual reader will take what they need from reading. Some will balk at the idea that, as souls, we choose every aspect of our lives – including who our parents and family will be, so that we will grow. My training and interest in family constellations work has confirmed this knowing to me. Some readers may be surprised at the truth that despite all these years, I am still working on myself and that my mind is still not tame and I can be fine even if it never is. I tend to be optimistic and fun-loving when I am with others, but this does not mean I am in denial of the challenges that living in this material world presents. I am articulate and have been told I appear to be self-confident. Paradoxically, the more truthful I can be about my experience in the moment, the easier it all gets. By sharing some of the more difficult feelings I grapple with, the less power they have over me. And this has to be the same for everyone. What's the most important lesson or message readers will get from it? The title "Time to be me" is meant for everyone. It is up to each one to ask "where have I been holding back?", "how do I long to show up in the world?", "what makes my heart sing?" "how can I belong?" Personally, I feel now is the time for everyone. The need of the day is to stand up and be present in whatever way resonates and if this seems impossible, then it is time to reach out for help to do so. I would like to think I am leading by example. Did writing this book change your life in any way? Yes. Writing this book and being as transparent as I have been is my way of "putting myself out in the world". It has been five years of completing a project despite internal fears and obstacles. It represents a huge achievement for me and despite the many successes, I would say that this is the one of which I am the most proud. What do you hope will come from others reading it? I hope that the people I can assist would be drawn to work with me through my being visible. And personally, that I will be drawn to write another book (after the play! See next question) What are you working on now? I have just started a blog and I am continuing my training in family constellations over the next 18 momths. I would love to turn my hand to playwriting.
TIME TO BE ME by MÁIRE Rós O'Rahilly - BookHub Publishing A summary by Manchán Magan Máire Rós O'Rahilly's memoir, Time to Be Me, offers a forensic sociological study of an Irish Catholic family through the prism of an emotionally empathic free spirit born into 1950s Ireland to a family of secrets and shame. It's a courageous and vivid account of a vibrant, visionary human being unsuited to the docile submissiveness expected of her. O'Rahilly tracks her early years as she struggles to untangle herself from the hypocrisy and denial of Irish society, and to discover her independence and sense of self-worth. It's an intensely personal story, but one that has resonance for generations of Irish baby boomers who struggled with the stifling conventions of old Ireland between the 1950s and 1980s and who have valiantly tried to address the psychological trauma it caused. At various points in the book the personal narrative is widened to encompass the feelings and struggles of a whole generation, deftly reflecting the psychological issues surrounding our emotional immaturity, confused national psyche and the pervasive denial of the unresolved issues of trauma that we refuse to engage with. With uncompromising honesty O'Rahilly details her first encounters with sexuality and its inevitable humiliating consequences. She also describes her rebellion against the dark controlling agenda of religious doctrine, and offers astute and profound analysis of the inherited psychological scars that her teachers and role models bore, that caused them to behave in such an unenlightened manner. The book casts valuable light on themes of love, creativity, body awareness, mental health, family trauma and spiritual searching, but it is not a heavy read. Rather, it is suffused with compassion and peppered with occasional moments of surreal, farcical humour redolent of a David Lynch movie, such as scenes in which she is paraded on a convent table cat-walk in a ridiculously ornate Holy Communion dress for the delectation of her aunts who are Catholic nuns, or the farce of being sent to her uncle, a priest, after a announcing her intention to stop going to mass. Time to Be Me offers a valuable anecdotal analysis of Ireland's psychological trauma in the mid-20th century. As a raw and readable cry from the heart it deserves a place on the book shelf beside Nuala Ó Faolaoin and Nell McCafferty, sharing some of the same perception and humour as Frank McCourt, but without the misery and sentimentality.
Chapter One: Can objects be haunted?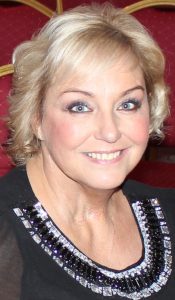 In this Chapter I explore the gift of Psychometry, the ability to discover facts about a person or an event, by touching inanimate objects associated with them. Joseph R. Buchanan, an American professor of physiology, coined the term "Psychometry" in 1842 (with its origins from the Greek words psyche, meaning "soul," and metron, meaning "measure"). This is a really fascinating aspect of being a Medium and is something I am asked about all the time. The 1970's in London were a time of huge change. Far enough from the war, so that people were no longer proud to be 'making do and re-using', yet right next to the swinging sixties where music, fashion and attitudes of the young had changed forever, the seventies young couples wanted everything new and modern. This led to a lot of inherited antiques and treasured belongings that had been passed down for generations being discarded for the new minimalist and modern looks. Sleek PVC sofa's, plastic chairs and brightly coloured prints replaced the classic Chesterfields, Chippendales and paintings in many homes. It was a new, shiny generation who wanted new and shiny things. Daddy no.2, Jack, was an amazingly gifted entrepreneur; he could sniff out an opportunity at fifty yards. All of these changes people desired, for him, turned out to be a windfall. Like a Middle Eastern Del Boy, he started a house clearance and removal business with a large truck and advertised offering to 'help' take some of these offending, old fashioned items off people's hands. He very often did so at really low prices, and the customers were usually just pleased to get rid of what they considered 'junk.' He, of course, had a far better idea of the items true worth, and in conjunction with the removal business, he opened a warehouse type shop in West Hampstead, called 'Junk Palace.' Junk Palace was a huge place, absolutely cavernous, especially to me as a little child. I remember in particular one whole summer when I was released from child-minding and cleaning duties, and became his very willing and enthralled assistant. My 'duties' mainly entailed just minding the shop while he was out on deliveries and collections. Ridiculous as it seems to leave a child under ten years old in charge, that's exactly what he did. I learned to ask clients "May I help you," to take their money – as everything was marked with a little sticker, or to get the contact details if they wanted to negotiate further, and understandably with an adult. Very often, the grownups were quite surprised that I was left 'in charge' so to speak, but they had no idea that it could be all day until Jack returned. I was however absolutely in love with Junk Palace. It was my very own Narnia; it represented freedom from the drudgery at home and independence. Often only seeing two or three people all day, once my lunchtime sandwich and Tizer had been consumed, I would explore and delight among the many treasures that it held. Left to my own devises often all day long, the shop packed with ornaments, globes, glass wear, paintings, furniture and all sorts of brick-a-brack was like my very own enormous toy box. I was very careful with everything, running my hands gently over mahogany writing desks and discovering hidden and secret drawers. I turned the pages of dusty, leather bound first editions and tried to read the handwritten inscriptions, with no idea of their worth. This was my kingdom, and I ruled it with care. Perhaps it was here my love of books and writing was born. People would also bring items into the shop for resale, some on a sale or return basis. One day, as I sat in the window watching the hop on and hop off double decker buses going towards Golders Green, an old half-timbered Morris Minor car pulled up right outside. An elderly lady got out and made her way round to the back seat, and removed a large, and from her struggle, what appeared to be a quite heavy box. She was obviously making her way into the shop, so I hopped down off the window ledge and rushed to open the door for her. Once inside the shop she shuffled along and made her way towards the main desk, thanking me with a smile for opening the door as she passed. Then, she waited, adjusted her coat and looked around for minute. I went around behind the desk, stood on my little box and faced her, asking the customary 'May I help you' with a smile. As I looked at her, she seemed a little surprised and amused, and asked if the manager was there? I explained, as I had been taught to do, that my father was on a delivery but would be back shortly. Would she like to leave a message I asked, as I got my little pad and pen out for her? She explained that she wanted to sell the Gramophone player she had brought in, and would rather not have to take it back again. I told her that Jack would contact her on his return if she would like to leave it with me? She agreed, and although looking again slightly amused at this transaction with a child, she left the gramophone player on the counter with her contact details written down. These were much simpler times, more trusting and easier, so believing that someone would get back to you when they said they would was common practice. I think that sadly people would not be so trusting now. My curiosity got the better of me, and as soon as she left the shop, I gingerly opened the top of the box and looked inside. On tippy toes as I peered in, I could see the enticing gleam of brass shining back at me. It was all too much and I had to get it out of the box. Checking that Dad hadn't pulled up outside, I had to turn the box on its side to be able to pull this mysterious object out onto the counter. I straightened it up and it stood proud and elegant in front of me. At the bottom of the box were several discs that I recognised as records. The gramophone had a huge, brass trumpet, shaped a bit like a petunia flower, which tapered to a tiny funnel where a needle was attached. The turntable was housed in a mahogany box and there was a winding handle on the side. Inscribed on the front it read 'His Master's Voice' and there was a picture of a dog looking down inside the trumpet. Something about this item drew my attention in an unusual way. I was used to the many antiques, but this had a special quality and, as often happens in my strange world, it gave me a strange feeling. As I stroked the mahogany box, I started to hear music. As soon as I stopped touching it, the music stopped. Puzzled, I touched it again, this time with a hand on each side, and as I did so the music got louder and stronger and I could now see the inside of a room. As I listened and took part in this vision, I could clearly make out a mantelpiece, a fireplace with two comfy chairs, a piano in the corner and a large grandfather clock. Once I let go of the object, both the pictures and the music faded. Now, as you already are aware, I was used to the unusual, having seen 'Spirit' all my life, but this was a completely new departure, this was not 'see through people' this was just like watching a movie. It was on this day, when this seemingly ordinary object was before me that a whole new chapter opened for me with regard to my blossoming psychic gifts. I somehow understood in my clear yet childlike view, that the gramophone itself held a memory. A little like the records themselves, and that simply by touching it, I was accessing that memory, that event or place. What I didn't understand until much later on in life, was that all objects have the potential to hold onto the vibrations of their owner, and that it was I, and not the gramophone, that triggered the vision. This is a really important distinction. That summer suddenly became even more wonderful and using the records provided, I would wind up the gramophone and constantly listen to Dame Nellie Melba and Enrico Caruso playing on the Berliner records. Blasting out Aria's from Aida, La Bohem and Carmen, my lifelong love affair with opera began – at the foot of the greats on original, if somewhat scratchy, recordings. I would wander about Junk Palace when I was bored, and try holding precious objects and seeing if they had a story to tell me? Some would yield wonderful visions; some evoked smells of flowers or tobacco and occasionally very strong emotions such as love, fear or sadness could be held in the vibration of the object. It was fascinating and wonderful and yet again, another thing that I felt I had to keep secret so as not to be any more 'weird' then I already was to my peers. In a strange way though it was comforting and reassuring, a chance to tap into another world and share the love and respect with which these now discarded objects had been treated by their original owners. Sometime later, Jack was invited to the house of the lady who owned the Gramophone player, as she wanted to sell him some other items. On this day I went along with him as we had Greg and Georgia, my younger siblings, with us and they couldn't be trusted to behave in Junk Palace. Initially we sat outside in the cab of the van, but she had seen us outside and told him to bring us in. Ushered through to her kitchen we passed through her front parlour, and with the smaller ones holding a hand each, I walked into a room that I immediately recognised. There right in front of me was the mantle, the fireplace, the two easy chairs and I looked to the left and yes, and there was the grandfather clock and the piano, all from my earlier visions. Another first in my list of unusual things, I felt immediately and strangely at home in these very familiar surroundings. Years later, as an adult I researched and learned the correct term for what started way back then as a child. This particular psychic gift is called psychometry, and the theory is that every object has a memory, a kind of soul, so to speak. There have been many scientific studies into this subject and one of the best reference points, should you wish to learn more, are books such as 'Journal of a Man' by Joseph R Buchanan (1842). One fascinating study that I read about later was an experiment that took place in 1854. A lady called Anne Denton Criege, the sister of Professor William Denton, took part in a controlled and supervised experiment. In this experiment objects were wrapped in cloth and presented to her. She held these objects to her forehead and was able to clearly identify those objects, by picking up on their experiences and vibrations. There are many theories that come from this but the basic foundation is that many objects, especially things like rings and watches, hold the energies of the past owners and people who are sensitive to these energies, can tap into those memories that have been imprinted. This gift is not something that you can force or try to control, and I have found its best to just sit back, relax and let the images form as you hold onto the object and describe what they have to share. As with most topics in this book, this chapter could easily turn into a book all on its own, but I really wanted to share my insight and give you my view on another fascinating subject that I am often asked about. So, my message in this chapter is pay particular attention to objects because they are, in fact, more than inanimate things of yesteryear. They have rich and deep stories to tell – if we choose to listen carefully.
Book Review – Dr Phil Noone, Senior Consultant, The Book Hub Publishing Group The Charka Fairies: A Magical Mantra for Children by Dr Mary Helen Hensley The Scene I'm in Albania on holidays, sitting on a white plastic chair in a tiny café, beside the beach. The tattered, white umbrella offering shade as I write. I'm anonymous here. I like that. The feeling of space it offers to write, tucked away. It's quiet. I'm alone. The beach a scattering of blue and green umbrellas and many old rusting sun chairs. Scarce resources. Nothing dumped. A smattering of people milling around. Its Saturday, weekend, day off. Locals speaking in foreign tongue. Enchanting this strangeness, this uniqueness, the one of me in this place. Irish. I read alone. I write alone. Solitude. For me, reading and writing brings me into a different space, of wonder, magic, tactile imagination, sensory explosion of another dimension. I have a new Book. Given to me by Dr Niall at BookHub publishing. Its title: The Chakra Fairies: A Magical Mantra for Children by an American author, long domiciled in Ireland, Dr Mary Helen Hensley. What is it: This is an utterly magical book, innovative, creative, like a 'big bear hug for children'. It is 'love' that reverberates off the cover, love of fun, sharing, caring, being, excitement. It captures it all – the golden ingredients of life and tells it through the magical mantra of the Chakra Fairies. This book touches my heart, hugs it with love, splinters it apart letting the tiny particles sparkle and fly into my different charkas (energy engines- doubt you – we all have them!!). As adults, so grown up, we think we have our lives and the world sorted. Not a bit of it!! Let's join Dr Mary Helen Hensley as she provides an entertaining passage-way to explore magic with children. The cover Anna Boles is the artist and she's now artist-in-residence at Book Hub. Her ability to capture the magic of fairy land is, in essence, incredible. The cover captivates with its mesmerising display of colour, 7 smaller fairies and 1 rainbow fairy. Relaxing in an enchanted land of trees, waterfalls, ponds, plants. Fairies are dressed in their own distinctive chakra colours. It is ingenious. I thank you Anna for bringing this story so alive and for your ability to reach out to children through colour depiction and story. These fairies take my breath away. Their gentleness and fun is so part of the fairy magic of life. It ignites the child in me. But it is more than that. This book can be used as a teaching tool to gently guide and explore issues of love, relationships, self-esteem - often very challenging topics to discuss with young children. First Page: I am incredibly struck by the BookHub logo at the bottom of the page, underneath which is a superb illustration of the chakra or energy system. It is tiny, colourful, discrete. This is at the bottom of each page, encapsulating the page numbers. Continuing on The colour in this book is strikingly vibrant against the snowflake white of the paper and the black print. So eye catching. So perfect. So beautiful. To me, this book is like a 'conversation train', of many carriages, full of saucy fairies, each one carrying a very important message of love and care to our children. The fairy messages are in rhythm. For example, the Red Fairy: "The First Chakra Fairy is dressed all in red She swishes and swirls at the end of the bed She reminds you that you are on Earth to have fun To learn and to grow; to dance in the sun" Do I have a special fairy? Who said 'no'! Of course I do. But it may change daily depending on life events. I like the "Yellow Fairy" because she represents self-love. For me, this fairy speaks to adults as much as children with its message "you are a star fantastic and perfect just as you are". It challenges the message so often spouted today that "we are never enough, have never done enough, are not good enough". Hang on a minute!! If I am able to accept who I am, just for me, then I believe this leads to enhanced self-esteem and well-being. Simple message, conveyed by Dr Helen through her fairy chakras. This moment Is nearing sunset. The shadows of the fading sun are stilling the air, creating a night-time moment for the chakra fairies. Key message For me, this illustrated book offers children an escapism into their world of imagination through the beautifully rhyming stories of the chakra fairies. It teaches children about their energy systems and through its wonder it offers adults a medium to talk to children about love, belonging, being honest, expressing their feelings and about how wonderful they are, just as they are. This book contain what Heidegger describes as the 'essence of being'. It is for everyone. I truly loved it. I wish to thank Dr Mary Helen Hensley for writing it, Anna Boles for her illustrations and creative artwork and BookHub publishing for giving me this opportunity to review its wonders. Good night and thank you from Albania, my fairy wonder.
Book Review by Dr Phil Noone of 'A True Fairy's Tale' By Glory Wolfe, published by Book Hub Publishing. The Scene Circular table. Stone seat. Rocky landscape visible between the trees, layered, inviting, mysterious, moon-like, unknown. Sun rays scorching my left arm. Bare shouldered as I write. Reading I've a new book by esteemed American author Glory Wolfe, titled: 'A True Fairy's Tale'. I thank Dr. Niall McElwee of Book Hub Publishing for giving me this opportunity to share this incredible book with you. I hold it in my hand. Silently soak in its spiritual wonder. It's precious, powerful. Glancing lovingly at its cover, admiring it, peeping inside, reading, resting, imagining the created space of Willow Mist Isle, Crystal Falls and 'Moon-Dancing' as she explores her world and beyond in fun, curiosity and wonder. To quote the great Irish writer and poet John O'Donohue, "a book is barely an object, it is a tender presence fashioned from words, the secret echoes of the mind" (O'Donohue 2000: XX1). Simmering under the surface of this book is a deep exploration of who we are, our perceptions, the masks we wear, our relationships and how these impact on our lives. Its many messages are hidden beneath a complex personal journey of reflection, thought and self-discovery. On one level, it is like a detective 'under-cover' exploration of identity. On another level, it is a very spiritual book, where 'Moon Dancing' the mystical fairy, sets off on a journey of self-discovery to include shamanic teachings, chakra energy systems, dream interpretation, use of symbols, spirit animal guides, vision quest etc. It reveals Glory's personal knowledge and experience of spirituality in a very easy to read manner. It is an endearing mix of mysticism, spirituality and philosophy achieved in a most appealing way via the adventures of 'Moon Dancing', an effervescent fairy who thrives on fun, adventure, mischief and dance in her magical world. Captivating in its writing style – you'll not want to put it down and may be, dare I say, a little tired the next day following an "all-nighter' of fun and frolics with the dancing fairies. The Cover The cover contains a strong, powerful depiction of two swords, crossed at the centre. For me, this represents our spiritual and physical worlds, criss-crossing, united yet separate in our level of awareness but never disconnected. Cutting through stone, the swords break through many emotional barriers, exposing the often, hidden reality of 'who we are'. Underneath, but encapsulated within the ancient framed cover is the recognisable logo of Book Hub publishing. And, of course, the prized author Glory Wolfe adorns the top, situated between the two swords, one black and one yellow. I must add that this is entirely my interpretation of the cover, its meaning and, indeed, the story of 'Moon-Dancing' as it unfolds. What is so special and unique about this book, is the ability of its words to speak to each one of us. It catches you unawares, throws you off balance and reconnects you to your inner-self in ways that often lie buried. It confronts and challenges your beliefs in a very non-judgemental way. But heed my warning – it has the potential to floor you with its honesty, its reality check of life and what is important within it. The Beginning This book opens with the words "Life itself is the most wonderful fairy tale" (Hans Christian Anderson iii). How simple, yet true. And then proceeds with Glory's words "I invite you into my charming fairy's tale" (Wolfe Vii). Continuing... Like a glass of sparkling water, this book has millions of effervescent bubbles, many never caught, but felt, tasted, imagined in the magical story of 'Moon-Dancing' and her wonderful friends. This book is an invitation to explore life, identity, relationships, and to change and challenge your views on spirituality. It is an invitation to share the adventures of 'Moon-Dancing' and her many friends – Karla, Merry Sunbeam, Little Pheonix Moss and many more. It deals with the very serious issue of controlling, domineering, abusive relationships, as explored through 'Moon-Dancing's relationship with Caden. It shows her disappointment, resentment, fury with his jealousy and how his overpowering suspiciousness contributes to the ultimate breakdown of their relationship. It captivates her need, search and desire for 'true love' and security. I love the way Glory Wolfe analyses the notion of 'true love' throughout this book and how she expresses a 'blinkered belief' in its attainment. This book speaks to everyone. It will resonate with some aspect of your own life as you read it. It contains a nugget of philosophical thought at the start of each chapter. Using a quote, for example, chapter 43, page 220, starts with "There is only one language, the language of the heart' (Sai Baba). It is philosophical, spiritual, fun - all in one, a rare mix of writing genius. To conclude I loved this magical, fun-loving courageous fairy, called 'Moon-Dancing'. So will you. Just pick up this book and begin to read. It will not disappoint. Reading this book will tickle you, make you laugh, let you contemplate gender identity, security, love, family, relationships, friendships, the power of nature and familiarity of home. It opens our imagination to a mystical sense of being. Just soak it up and let it explore "the secret echoes of your mind". I wish to thank Glory Wolfe for writing such a wonderful book. To Book Hub Publishing for sharing it with me. And to you, my readers for having this opportunity to share its wonders with you. Good Night – The magic of 'A True Fairy's Tale' awaits us all. About the Reviewer *Dr. Phil Noone is Senior Wellness Consultant with The Book Hub Publishing Group and a Programme Director and Lecturer in the Nursing Faculty at National University of Ireland, Galway.